Random Acts of BBQ: June Roundup
A little act of kindness can go a long way. This month we had the opportunity to reward some truly deserving heroes with a BBQ on us. We sure love recognizing those who do everything they can to spread kindness throughout their community.
---
We had the pleasure to work with Lauren Herre and her sisters to get her mom to 39th Ave. in Gainesville for what she thought was just her weekly lunch with her daughters. Little did she know, we were throwing her a BBQ to recognize her for all that she's done in her local community as a nurse. Susan Harre was nominated for a Random Act of BBQ by her daughter, Lauren. Lauren shared with us that, "She works tirelessly day in and day out to make the patient experience better, and to ensure the best quality of care. She is a wonderful nurse, an awesome woman, and a fantastic mom." It was such an honor to recognize a woman with a huge impact on the world.
---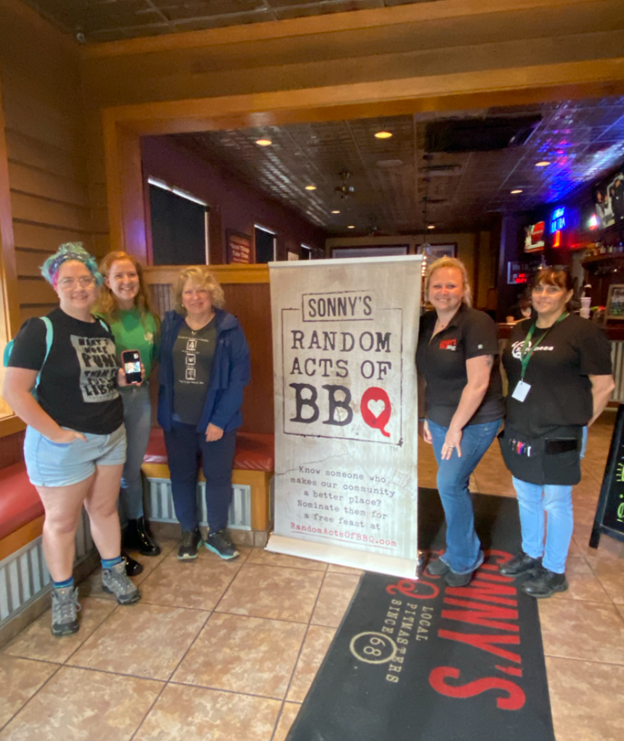 ---
We also got to reward a special nurse, Adele who jumped through hundreds of hoops to make sure her patient was reunited with his family overseas. She heard from him a year later and is healthy and well. We are so proud to recognize our community members who truly make an impact.
---
The anniversary of the Pulse tragedy was five years ago this past June. We wanted to give our thanks to the first responders for their remarkable services that day, and continue to provide every day to keep the beautiful city of Orlando safe. Throwin' them a BBQ was the least we could do.
---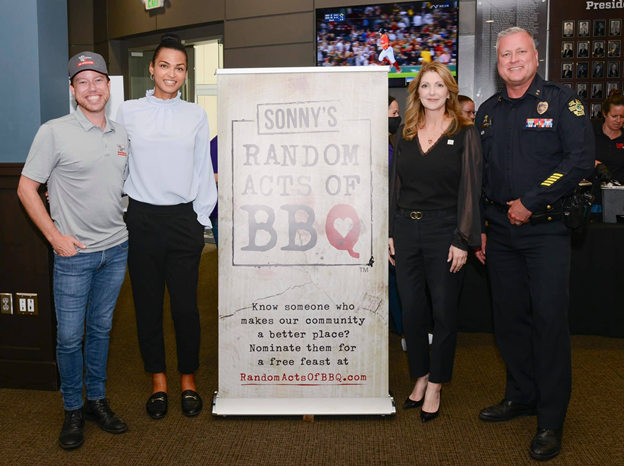 ---
Do you know anyone who makes the world a better place? We'd love to celebrate them by throwin' a Random Act of BBQ. Be sure to nominate your friends and family who go above and beyond.