Pitmaster Spotlight: Get to Know Football and BBQ Star, Shannon Snell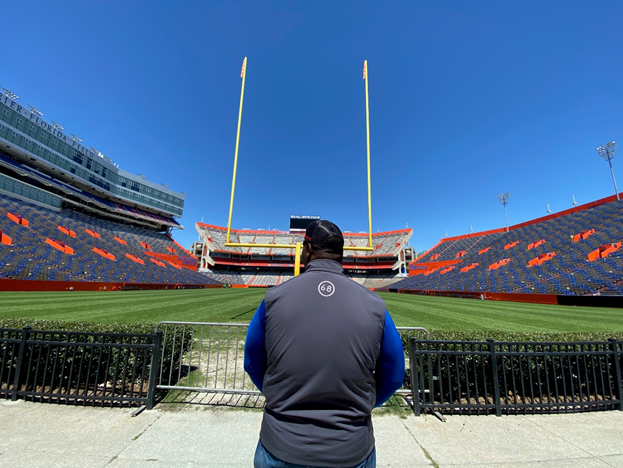 Football, faith and BBQ. Pitmaster, Shannon Snell believes he was put here to influence people, and he feels strongly that he was given the platform to do it with BBQ.
Where did you get your start in BBQ?
It started at the University of Florida. I met Sonny Tilman while I was here, I met my wife while I was here, my faith got started here. The four most important things of my life stared on in the Florida Gators football field. I've done a lot of stuff in life, but being a Pitmaster is one of the coolest things I've ever done. I wanted my life to have more meaning than just football. Football is a big part of it, but I wanted to serve people.
What's your earliest BBQ memory?
My earliest memory was my grandfather throwing down on that BBQ. He'd be in the back and you'd see that smoke rising up. The smell was unmistakable. When I was in high school, my dad and my brother would go to Sonny's and do all you can eat chicken Thursday night before the football game.
I met Sonny Tilman, owner of Sonny's BBQ in passing and I was a fan boy – let's call it what it is. He was a Florida Gator fan so he was a fan of mine too. It sparked my interest, I said man he has a good job if he gets to do BBQ every day.
What's the best advice you can give to someone who hopes to one day become a Pitmaster?
Whatever you do, you try to be the best. A brisket takes 12 hours to cook, but there's 12 hours of love and attention that goes into it. When it's done, and I feel it's one of the best things that I could have done, it's an accomplishment. It's like winning a football game.
What's the most rewarding part of your job?
I poured so much into BBQ and to learning my craft over a course of 6 years. The payoff was so rewarding. When I got my Pitmaster certification, it gave me goosebumps, just like it did when I was running out on to the field.
I really want to pass the information and what I do to my son. It would be the coolest thing for him to be talking to someone and say you know; this is why I love BBQ.
It's about creating memories. If someone says, I've never had a better slab of ribs than when I had yours, that's hard to beat.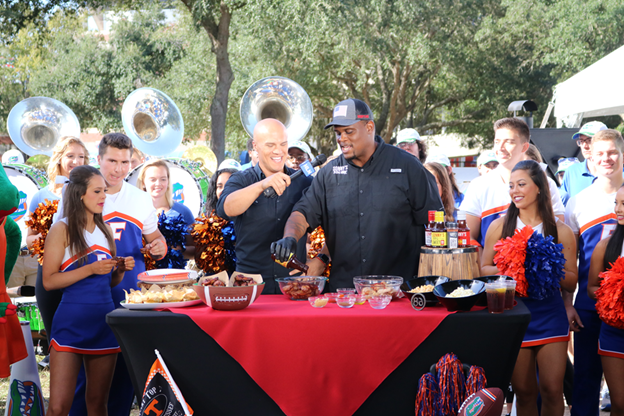 If you want to get to know Shannon a little more, check out his story on YouTube from his spotlight on Tales From The Pit. Shannon's passion for the 'Q is evident, but his passion for people is even more remarkable, which is the best quality a Pitmaster can have.